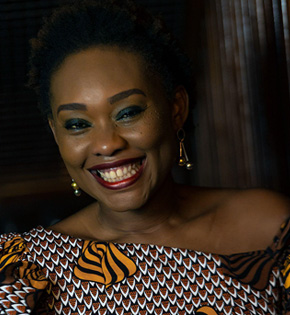 Rhoda Odigboh
Head of Africa Programs
Lagos, Nigeria
Rhoda began her career as a classroom teacher in Lagos, Nigeria. Her love for teaching and the science of learning drew her to supporting teachers and parents in exploring new ways that lead to learning outcomes. These experiences drove her to starting one of the first education blogs in Nigeria; sharing methods that worked for her students, in partnership with their parents. She began consulting for public and private schools, and volunteering in under-resourced schools. As part of her social enterprise journey, she became a 2016 Tony Elumelu Entrepreneurship Program, TEEP Fellow.
In 2018, Rhoda joined Bridge International Academies as Director of Academics, leading academic programming for sixty-three community schools across Lagos and Osun States. As part of this role, she supported a public-private partnership school project in Borno state – a school with children who suffered due to insurgency. She became Regional Director of Academics, NewGlobe, overseeing academic programming for government partnership and community school programs. She functioned across Learning innovation, Leadership and Development, Instructional Design and other departments. Rhoda's experience includes launching and leading large scale public sector academic programs, under EdoBEST and EKOEXCEL. She led the training of over 14,000 educators and school leaders for these programmes. In 2019, she headed the team that conducted pre-pilot studies in Rwanda as part of NewGlobe's expansion into the country; which took off in 2021.
Rhoda holds a Masters Degree in Curriculum Theory and is currently pursuing her doctoral degree at the University of Lagos, Nigeria.