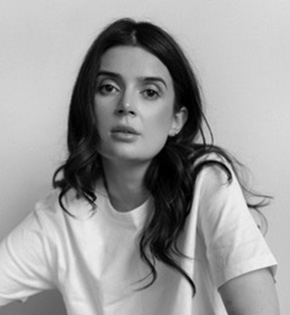 Larisa Hovannisian
Founder & CEO, Teach For Armenia
As the Founder and CEO of Teach For Armenia, Larisa believes that providing equal educational opportunities for all children in Armenia is at the core of unlocking her nation's full potential. She considers her return to Armenia an opportunity to systemically impact and improve educational outcomes for Armenia's most underserved students, as well as provide an opportunity for outstanding graduates from Armenia and the Armenian diaspora to contribute to significant and meaningful development in their homeland.
Today, Teach For Armenia is one of the most dynamic and effective educational organizations in Armenia, impacting over 30,000 students in more than 150 rural communities across the country. Since its launch in 2013, Teach For Armenia has garnered the support of Armenia's Ministry of Education, principals, parents, students, leading Armenian universities, as well as private sector champions. Teach For Armenia is part of Teach For All, the global network of over 60 independent, locally led and funded partner organizations whose shared mission is to expand educational opportunity around the world by increasing and accelerating the impact of social enterprises that are cultivating the leadership necessary for change.
For her contribution to the advancement of Armenia through her work with Teach For Armenia, Larisa was nationally recognized by the Armenian Government in September 2016. But it's the dedication of her Teacher-Leaders, Alumni-Ambassadors, and the leadership of Armenia's students that most drives Larisa in her quest.